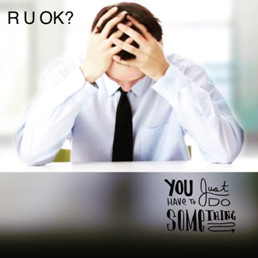 This is a big shout out to all of those who know someone who is struggling with a mental illness. The stigma is gone – we're in 2015 where 1 in 5 people suffer.
We're calling out to you guys because chances are the ones we want to help won't be any where near social media as they try and hide from the world and suffer in silence.
We're going to start up a group exercise session specifically for those who are struggling with this black dog. It will be an environment they can come to and take small steps – but have incredibly big victories. Just to MOVE and break free from the shackles of their daily existence is the first (and hardest) step. But they desperately need YOUR HELP!
EXERCISE is the single best drug for those who suffer with depression / Anxiety. We live in a society where we are too easily lead to believe that a pill will fix things. We're not saying that there isn't a place for medical intervention but exercise is often so overlooked because it's so much harder mentally to achieve – a pill is a much less painful process than taking that vulnerable step out of the door and moving your body.
In light of the recent issues on our TV screens with AFL footballers and today being a special day, we urge you to pass this message on to anyone you think may benefit. This may be the single best thing you do for someone this year. It will only cost $15 – if money is an issue then they can just pay when they can. Please contact me directly on dave@groupexercisetherapy.com.au if you would like to help someone in need.
GROUP EXERCISE is often the best THERAPY
Looking for a custom wellness plan?